Come just as you are, and leave inspired by our Ateliers of Inspiration. Here goe the Mini tortilla with plum tomatoes recipe!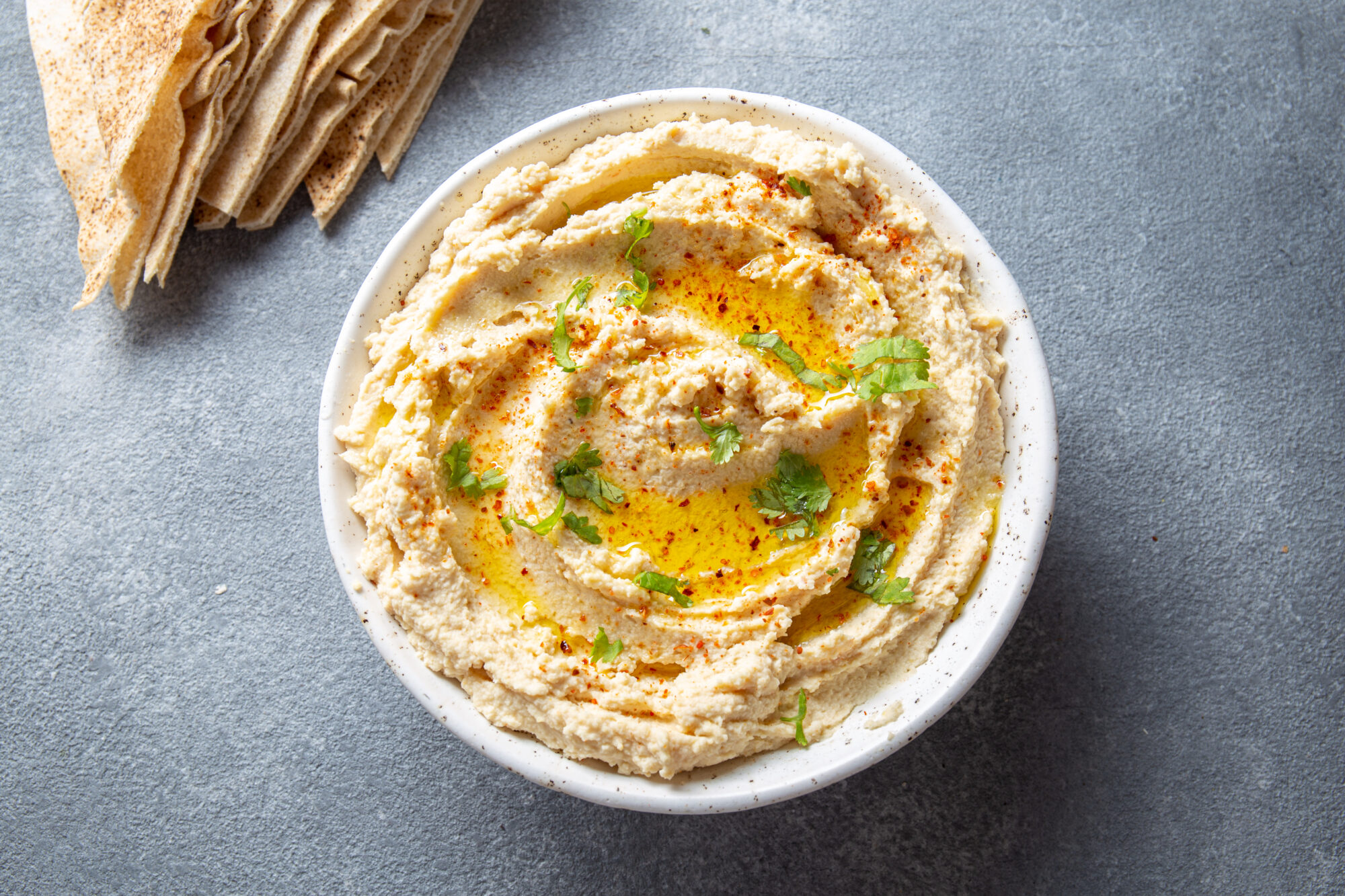 Ingredients
Makes 10 portions for an appetiser
Tortilla
112 g
White flour
½ tsp
Salt
½ tsp
Fennel seeds, crushed
½ tsp
Baking powder
2 tbsp
clarified butter
75 ml
Water
Piece of lamb kidney
1
Lamb kidney piece
1
Garlic clove, chopped
1
Lime
Cumin, salt, pepper
1 tbsp
Olive oil
 Hummus:
50 g
fresh chickpeas (soaked and cooked) or
1
can chickpeas
2 tbsp
Tahini (sesame paste)
0.5
Lemon, just juice
2 tbsp
cold-pressed olive oil
0.5 tbsp
Cumin powder
2
Garlic cloves
1 tbsp
Salt
Plum tomatoes
80 g
Plum tomatoes
20 g
Fresh coriander
Olive oil, Fleur de Sel, Honey
Preparation
Preparation
Piece of lamb kidney
Mix the garlic, lime zest, spices and olive oil together and marinate the lamb the day before and vacuum seal.
Sear the piece of lamb kidney in a frying pan.
Place on a wire rack and insert the roast thermometer into it
Gently cook at 80 degrees and 55 degrees core temperature
Tortilla
Rub together the flour, salt, fennel seeds, baking powder and clarified butter.
Add water gradually and knead into a smooth dough, let rest for 15 minutes.
Form 10 balls from the dough and roll them out into small patties.
Bake on the Teppanyaki plate over medium heat for 2 minutes on each side.
Chickpeas
Puree the chickpeas very finely with all the ingredients and season to taste.
Plum tomatoes
Wash and half the plum tomatoes. Mix with shredded coriander, olive oil, fleur de sel and honey.
Serving
Slice the lamb kidney thinly and arrange on the tortillas with the hummus and plum tomatoes.