Come just as you are, and leave inspired by our Ateliers of Inspiration. Here goe the Cheese and hazelnut croquettes recipe!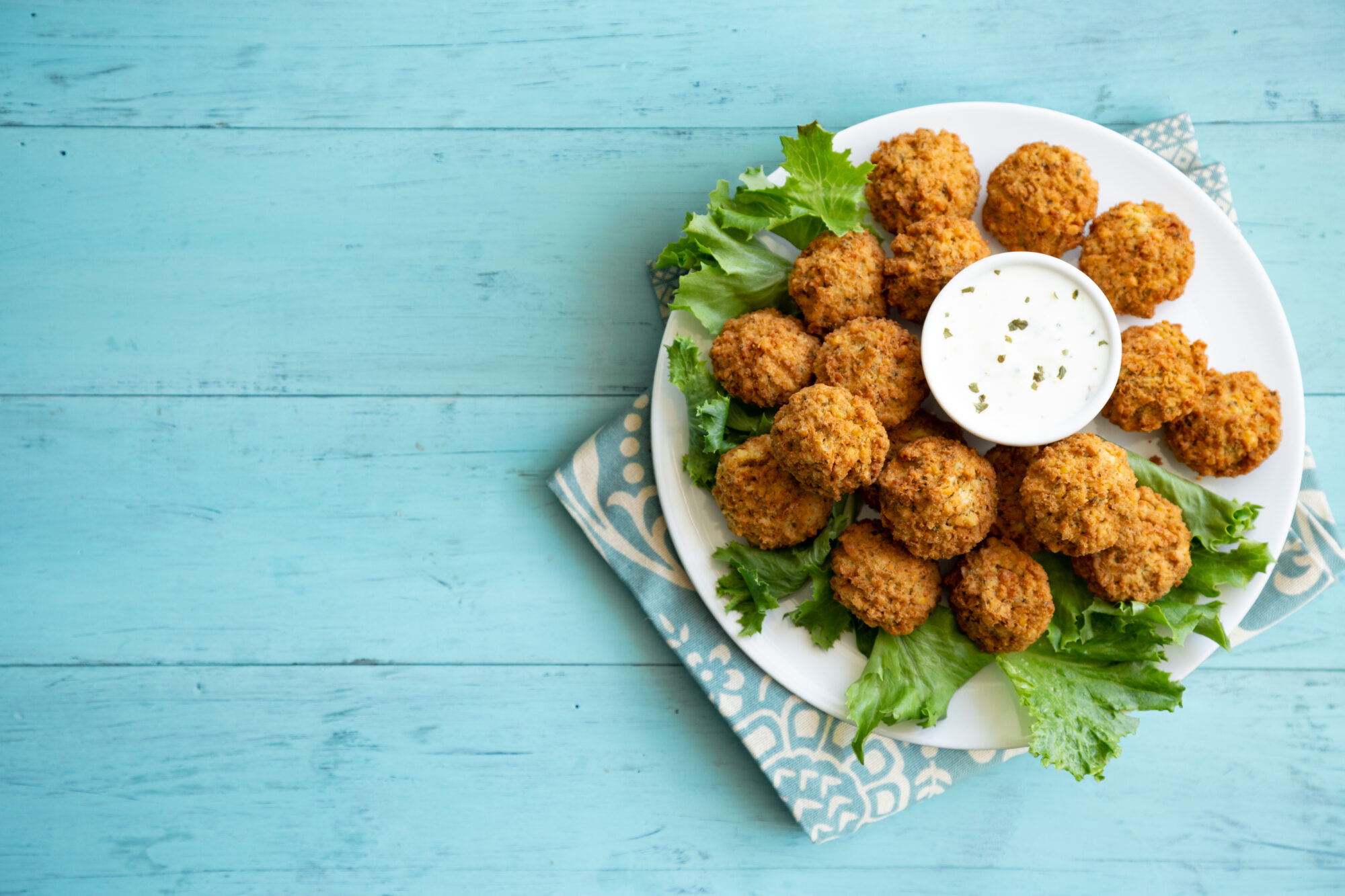 Ingredients
Makes 10 servings for aperitif
Croquettes
50 g
butter
80 g
flour
150 ml
white wine
130 ml
full cream
1 pinch of
cumin
1 pinch of
nutmeg
180 g
mountain cheese, ripe, grated
1
tablespoon mustard
3
tablespoons flour
2
eggs, beaten
100 g
panko (Japanese breadcrumbs)
60 g
hazelnuts, chopped
oil for frying, salt, pepper
Guacamole
1pc
ripe avocado
50 g
sour cream
1
clove garlic, pressed
1
lime, squeezed
Salt, pepper, fresh coriander
Preparation
Croquettes
Melt the butter in a saucepan, add the flour and mix well, add the white wine and gradually pour in the cream. Simmer for about 5 minutes, stirring constantly. Season to taste with salt and spices. Remove from heat and add the cheese and mustard.
Put the mixture into a piping bag with a nozzle and pipe individual sticks onto cling film. Wrap tightly in the plastic wrap, tie the ends in a knot and place in the freezer for at least 1 hour.
Unwrap bars from plastic wrap and cut into 3-inch pieces. Dredge croquettes first in flour, then in egg and coat with nut-panko mixture. Press the breadcrumbs well.
Fry in oil at 170 degrees, using the cooking sensor.
Guacomole
Remove the pulp from the avocado, mash with a fork and mix with the remaining ingredients (except cilantro).
Serving
Arrange fried croquettes on the guacamole and garnish with cilantro.